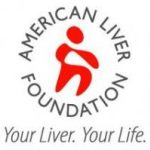 American Liver Foundation
The American Liver Foundation is the nation's leading non-profit organization promoting liver health and disease prevention. ALF provides research, education and advocacy for those affected by liver-related diseases, including biliary artesia.

Hospice Care Network
Hospice was there for our family when our mother Lee McMahon was in her final weeks, days and hours battle with brain cancer. The care they gave our mother as well as the emotional support they
gave our entire family during this difficult time touched us all. Hospice's mission is to enable persons to live with peace and dignity in a caring environment during the final stages of life by offering care and comfort both
to them and to those with whom they share their lives. They develop and provide individualized programs of care and supportive services during dying, death and bereavement that enhance the quality of life by addressing physical, emotional, spiritual and social needs. Emphasis is placed on pain and symptom management.